If you're like most mattress buyers who look for the Purple bed, you:
Look for a mattress review on Google.
Click on the first couple of results.
Are blasted with subjective reviews that try to get a commission out of you.
What you're left with is nothing but a "over-hyped view" of Purple (pictured below).
What the reviews tell you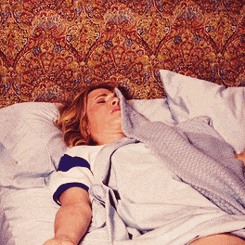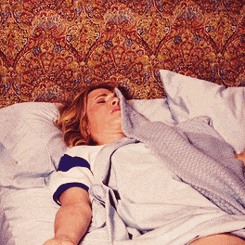 Reality
Today we're going to dive into the nitty gritty details of the original Purple mattress. No subjective hype. No fluff. Only information and comparisons.
That allow you to make a good informed decision about the Purple bed.If you like this write-up, you'll the quick overview down below.
Purple mattress Review
Purple bed review: quick thoughts
Purple could very well be the most popular mattress in a box (well, better say bag :)) these days. There are reasons for that. The Purple mattress accommodate well for all sleeper types. (back, stomach, side and combination). Also, there's the unique feel of their purple Hyper-Elastic Polymer. It's what gives people a completely unique sleeping experience.
It's a revolution in a time where many people are opting for a memory foam mattress. Unless you like the feel of memory/coil mattresses, there's no reason to not at least give the mattress a try. One other situation in which the Purple Bed might not be for you, is if you're obese. As the mattress is for small, average and overweight people (BMI <30).
It's a great thing that they offer a 100 night sleeping trial. So if you're unsure whether the mattress might work for you, you can always test it out. You can try the mattress out yourself how it sleeps. After that you'll be able to make a thoughtful and careful decision. After all, there's much to learn from reading, but the only person who can make the right decision is your body.
So let's continue to the rest of this Purple mattress review. This guide has several sections. See below which one:
Purple mattress: in depth overview
Note: this review is about the Purple mattress. So it's not about the Purple hybrid or premium mattress. You can find a comparison with the other mattress in places where it matters. You can compare the size, weight distribution, durability, off gassing and motion isolation. Those comparisons are in the sections where it's most important that you know the difference.
Unboxing
AS touched upon in the introduction, the Purple bed doesn't come in a box. It surprised me to see how simple the packaging was. You'll receive the mattress all zipped up in a bag. So there's few carton waste, like there's with some other mattress brands. The mattress weighs 140 pounds, so when you get it, be sure to get extra assistance to put the mattress on your bed base.
And be sure to get help, as with 140 pounds it's not a weight that you can handle alone. Luckily, the transporter bag comes with sturdy handles. So you can use those for getting the bag from A to B.
Be sure to open the bag only once it's in the bedroom where you plan on sleeping on it. Otherwise, transport can get more difficult. Still not impossible, but you can make your life a lot easier by following this simple rule.
You also get a cutter, instruction manual and 2 mini samples of the top layer. The last one is a nice extra touch. As the material in the mattress attracts much attention from people. So if you've got guests coming over, they'll love to feel how the material is in reality. Plus, you're likely curious yourself, right?
Also, once you unpack the mattress, you'll see the logo on the side of the mattress. All in all, the unpacking of the Purple bed is a sure delight.
Construction
The construction is what made the Purple mattress so popular over the last few years. It's revolutionary. One of the founders of Purple was a rocket scientist before founding the company.
The hyper-elastic polymer has gained much positive views on the company and bed. The top layer has a purple grid structure. You won't see this at first, but that's also why Purple decided to add in 2 samples of the top layer in their packaging. So you can get a firsthand feel how this polymer feels without needing to cut the mattress.
This specific polymer grid is the reason why the mattress feels so great to sleep on. But let's go more into details how it's built.
Base
Let's start with the base, as that's the part where most of the support and structure comes from. It's 4 inches high and the density is 2 lb. This means that it's a pretty thick mattress and this part won't compress as much as the upper layers.
It's made of a dense polyurethane foam, which is different than the upper layers as you'll see. It's the foundation of the mattress and because of the base the mattress gets it shape.
Transitional Layer
The transitional layer is 3.25 inches and almost doubles the mattress' height. The density is 1.8 lb and this means that the compression is better suitable for you. It 'gives' more than the base layer, which is exactly what you want.
This layer is a less dense polyurethane foam and supports the upper purple comfort layer.
Comfort layer
This is where the magic happens for the Purple bed. It stands out because of the hyper-elastic polymer that creates the grid layer on top. The thickness is 2 inches and increases the total height of the Purple mattress.
The specific grid makes the mattress so that it responds to the slightest pressure you put on it. This creates an interesting bouncy feel, that will be nice to sleep on.
Also, this means that it's easy to switch your sleeping position. For example when you're going from back to side or stomach sleeping.
So what exactly are the things that the grid polymer structure does so well. For your sleep? Well, it provides the comfort you need and great pressure relief. Also, it ensures that your weight distributes well. In the grid the are columns support your weight up to an absolute threshold.
When you reach this threshold, the columns collapse and the area sinks in so that you get extra relief. Then your weight will gets spread evenly throughout the entire column. The result? No more irregular pressure points in the mattress.
Worried about overheating? Don't be. As the air pockets in the comfort layer ensure that the excess heat has a place to go.
Cover
The cover is a blend of polyester, viscose and lycra. This means that it's soft, breathable and allows enough fresh air to flow into the mattress. Also, it prevents bad odor from entering and building up in the mattress.
As a result you'll sleep clean. Also: none of the internal components can get damage from outside influences.
Did you know that the lycra used in the Purple mattress is a known way to regulate temperature?
Size
As you'd expect from a company like Purple, you can get the mattress in all regular US sizes, expect from the twin. You can get every size from the Twin XL to the California king. Here's a short overview of the sizes of the original Purple mattress:
Twin XL — 38" x 80"
Full — 54" x 76"
Queen — 60" x 80"
King — 76" x 80"
Cal King — 72" x 84"
Purple Hyper Elastic Polymer
The polymer used here is very different from what you've come to expect from mattresses. It's not like any memory foam mattress or other comfort layer you know. It actually looks more like a silicone or gel like material. It's put in the grid layer which creates many tiny squares over the entire bed. When you apply pressure to a part, the squares change their form. This is to accommodate where your body needs the pressure most.
The great thing about this hyper elastic polymer is that it kills 2 birds with 1 stone. It's supportive, soft and comfortable. Which makes it a good choice regardless of your favorite sleeping position.
A quote you'll hear from Purple is:
"Soft where you want it and firm where you need it."
This captures the essence of the mattress well. It uses unique material to create a mixture between support and pressure relief.
Firmness
The Purple mattress get s a 7/10 score on firmness. A major misconception you might have is about the soft grid structure. You may think it makes the mattress look as if it's softer than it is in reality. This is not trueI like how the mattress is rigid enough. But still distributes your weight evenly without developing pressure points.
One overlooked part of this is that this means that couples can sleep well on the mattress. As you will turn and toss less at night. Which in turn decreases the time you wake up your partner. If this is a major issue for you, then the Purple mattress will help you sleep better.
Here's how the firmness will feel with your own body.
Once you touch the upper layer, you feel the bounciness of the purple polymer
If you then put more pressure on the mattress, you'll feel the transition layer below
Do know, that you need to exert quite a lot of pressure to actually feel the transition layer. That is because the grid is a good at absorbing pressure and distributing it evenly.
Edge support
Edge support means that the sides of the mattress feel as if you're sleeping in the middle. Why is this important?
It decreases the chances of falling sideways from the mattress.
It adds firmness when you're sitting and getting up from sleep in the morning.
For most people, edge support is not necessary. But, if you want the extra support to smoothly get up in the morning, it's good to have. Also, when sleeping on anything less than a california king together with your partner, you need good edge support.
The Purple mattress does a great job for its edge support. As you barely feel whenever you've reached the side of the mattress. This means that you can sleep well, even if you're moving a lot at night. It does sink more than in the middle, which is what we'll cover now…
Sinkage
If you're an average person, sleeping on your side or back, you'll dip about 1.5 inch in the middle. Once you sit next to the edge, it will be between 2.5 and 4 inches. You can expect this, as there's less material to absorb your weight. Plus sitting puts more pressure on a smaller spot of the mattress.
Motion transfer
Motion transfer is important if you sleep with a partner. If you do, you've likely experienced waking up when your partner moves. I'm lucky in this aspect, as my girlfriend doesn't move much. I'm the ones who moves in his sleep. So my girlfriend appreciates a mattress with good motion transfer.
The Purple mattress – due to its polymer – has a great ability to absorb movements. Even the smallest movements get absorbed, so your partner doesn't feel the mattress move.
Interesting fact: the Purple mattress has a light powder coating. This is to get rid of any sounds the polymer makes.
Who is the mattress made for?
There are many people who could benefit greatly from sleeping on the Purple mattress. Here are several points that show that YOU would get a great night's rest on it:
You're not to happy with a memory foam mattress or innerspring mattress
You have a partner who moves a lot throughout the night. Or you are the one who moves, and your partner experiences disturbed sleep from your movements.
You need a mattress that gets rid easily of heat.
You have specific pressure points in your shoulders, hips and lower back that need gentle cushion.
What do others say about the mattress?
A purple mattress forms to the curve of your spine and fully supports your body for a transcending night of sleep. In the fine print you'll see that when you're sad enough it will even support your endeavors and simulate human warmth. Great purchase!!!

— k80 ? (@k80purcell) 4 november 2019
[tcb-script async="" src="https://platform.twitter.com/widgets.js" charset="utf-8″][/tcb-script]
Anyone have the Purple waffle mattress? Thinking about ordering. pic.twitter.com/8x64YUwDfP

— Rocky Osborn ??? ? (@rockyknowsbest) 7 november 2019
[tcb-script async="" src="https://platform.twitter.com/widgets.js" charset="utf-8″][/tcb-script]
We LOVE our Purple mattress, pillow and sheets. Made in the US, recyclable (you know me ?), less allergens, and cool for hot sleepers. I'm a hot sleeper, in my 30s so that was important ???

— Sloane Kettering (@momhugstree) 4 november 2019
[tcb-script async="" src="https://platform.twitter.com/widgets.js" charset="utf-8″][/tcb-script]
First night on the Purple 3 mattress was amazing and I am ready to go to sleep again so I can lay on it

— Miss Purrfect (@Kahlyse) 4 november 2019
[tcb-script async="" src="https://platform.twitter.com/widgets.js" charset="utf-8″][/tcb-script]
Got to admit ever since I got a Steelcase chair and a Purple mattress, my back pain went down by like 99%. Turns out high quality things aren't always overrated, who knew…

— Rhéa (@ashelia) 21 augustus 2019
[tcb-script async="" src="https://platform.twitter.com/widgets.js" charset="utf-8″][/tcb-script]
Purple bed review of other aspects
Chemical smell/off gassing
One of the main complaints of people ordering a bed in a box, is the off gassing. Often, the chemical smell that comes when a mattress has been inside a package for a long time. After shipping straight from the factory. If this smell stays for a long time, it can be a huge downside.
Especially when you consider some mattresses keep this smell for longer than a week.
Once you get the mattress, you want to start sleeping on it right away. You do not want to wait 1 to 2 weeks before the smell goes away before sleeping on the mattress.
The Purple mattress has clear benefits over other mattresses here.
The smell is quite faint, and is not that intrusive.
The soft smell goes away within several days.
The smell is completely non-toxic
Also, less than 10% of customers complain about the sell from the Purple mattress. That is a low number in the mattress industry.
Also, the mattress is CertiPur certified, so you won't need to worry about any harm to your health.
What does the CertiPUR certification mean?
Made with no ozone depleters
Made with no heavy metals (including mercury and lead)
Made without prohibited phthalates
Low VOCs (Volatile Organic Compounds)
No BPDE (Polybrominated Diphenyl Ethers) in fire retardants
Made with no formaldehyde
So if you're concerned about any of the above, you do not need to worry when you buy the purple mattress.
Purple mattress lawsuit
In 2016, the owner from Honest Mattress Reviews made a claim against Purple. It stated that the anti-tack powder they use is harmful and caused irreversible harm to the body.
It turned out that it was a coordinated attack by the CEO of Ghostbed, a competitor of Purple. It was an attempt to increase Ghostbed sales.
There's no need to worry. You can read more information here about the Purple mattress lawsuit.
Purple mattress commercial
Purple has had several interesting commercials. The main one that caught everyone's attention is the Goldilocks raw egg test. That you can use when searching for the best mattresses. If a mattress allows you to lay on a raw egg without it cracking. Then it means that mattress sure will do great things for your pressure points. I haven't tried the experiment myself, but feel free to send me a video once you do!
Watch the commercial below:
Another fun commercial they made was when two burglars were robbing a house. But once they see a Purple mattress, they become so enticed to sleep. They fall asleep on the mattress only to wake up with a police officer standing next to them.
Watch the commercial here:
There are some more, but these 2 were the ones that put Purple the most on the map.
Old mattress removal
The Purple mattress does not offer white glove delivery. You get the mattress delivered in a bag, which makes it easy for you to get it up into the bedroom and install it there. There's also no old mattress removal. The mattress is compressed, vacuum sealed and then packaged for shipping.The Hybrid and Purple Premium mattress offer white glove delivery. This includes old mattress removal. So if that is valuable to you, you can go for one of those options.
It's not completely necessary to go for white glove delivery, as the regular delivery is good enough. It gets shipped to your door. Make sure you've got a person to help you get the mattress to where it needs to be.
Free Shipping
The mattress gets shipped everywhere in the United States and Canada. They use UPS, FedEx and other courier services to get the mattress safely to your door. Here's the delivery policy of Purple:
Standard deliveries you receive within 5 business days. You can request expedited shipping. In that case you can expect your mattress within 2 to 3 business days.
Purple has the right to cancel orders. They do this if it appears dealers made these orders for dealers for resale purposes – not for private use.
You cannot cancel order once Purple has shipped them.
Rural deliveries may take longer.
There's an extra delivery fee for Alaska and Hawaii.
Warranty
Purple offers a 10 year non prorated warranty. What does that mean in everyday language?
The coverage will start the date of purchase. And Purple will at their option repair or replace mattresses with defects. Only as long as the warranty is valid.
Pay attention here. The warranty states that: "the mattress must be used on a firm, flat, solid-surface, non-spring foundation (whether non-moving type or adjustable type) sufficiently strong to remain flat and firm under the weight of the mattress and its users, from the date of delivery onward to the date of the warranty claim without interruption". Also, use the queen size mattress (and larger) on foundations with 5 legs at minimum and center support. If you don't do this, you will void the warranty.
The following defects are covered:

Visible indentations that are deeper than one inch (1″) and do not return to their original shape 'after full recovery from load'. The mattress must be resting flat on the floor when the indentation is measured.
Cracks, splits, and other forms of damage that occur despite proper use and foundational support.

The warranty does NOT COVER:

Indentations that do not measure one inch (1″) or deeper.
Burns, cuts, tears, stains and other types of physical damage that occur due to owner abuse, improper cleaning, and/or inadequate foundational support.
Signs of rodents, insect damage, or other infestation.
Damage from weather or sun exposure.
Also, the cover is not included in the warranty. It has its own warranty, which is valid for 2 years after the date of purchase. The owner has to pay for transportation and inspection costs for cover damages.
Last but not least, the warranty is only valid for the original owners of the mattress. And if the mattress was purchased from Purple or an authorized retailer. Also, if the mattress leaves the USA, the warranty will be voided. And if you resell or give it as a gift to another owner, the warranty also voids.
100 night sleeping trial
It's important to know that you have 100 nights to try out any of the Purple mattresses. If you're unsatisfied, or have any other complaints, there is a no questions asked policy.
It's important to notice the following things:
You must have had the mattress for at least 21 nights
The mattress must be clean
The mattress must be undamaged
See the full return and exchange policies below.
Return policy
Here's what Purple states about testing the mattress:
"You have 100 calendar days from the date of delivery to return your Purple® Bed. Because it can take some time for your body to adjust to better support, we require a minimum trial of 21 days. For recommendations on how to make your sleep experience better, please contact us or check out our blog!

To initiate a return or for helpful hints, call Customer Care at 888-848-2305.

Once eligibility for return is confirmed, a specialist will help facilitate the process. To be eligible for a return, you must still be within your 100-night trial period and have had it for at least 21 days, and the mattress must be clean and undamaged. You will be refunded the full product price of the mattress less the value of any discount, interest accrued, and/or shipping charges."
Exchange policy
Here is what Purple has to say if you want to exchange the mattress:
"You have 100 calendar days to exchange your Purple® Bed from the date of delivery. You are allowed one exchange.

To be eligible for an exchange, you must still be within your 100-night trial period and have had it for at least 21 days, and the mattress must be clean and undamaged.

To initiate an exchange, call Customer Care at 888-848-2305. Once eligibility is confirmed, a specialist will help facilitate the process (to be eligible for an exchange, you must still be within your 100-night trial period, and the mattress must be clean and undamaged).

Your 100-night trial will continue to run from the date the first mattress was delivered (or 30 days from the delivery of your second mattress, whichever is greater). In most cases, if mattress removal is selected your first mattress will be removed at the same time the second mattress is delivered."
Is the Purple Bed recyclable?
An important question in today's society is whether the Purple mattress is recyclable? It's a good question, and Purple does a good job at it. Every aspect of the Purple mattress is recyclable. Every part simple gets dissected and used again for the production of new mattresses. The purple polymer can be melted and reshaped into usage for new mattresses.
If you care about recycling and climate change, the Purple mattress is a good option.
Where can you buy it?
It's difficult to find Purple mattresses in regular mortar and brick retail stores. The reason for that is that Purple focuses as much as possible on ecommerce to keep prices down. You can find it on their own site, Amazon as well as some other authorized ecommerce sites. I recommend you get it from Amazon. As that's a platform that has shown that it's reliable and cares about their customers.
Fun fact: you can also get the mattress directly from the factory store in Alpine, Utah.
Durability
Purple is a USA based company. The Purple mattress has a longer durability, then other mattresses. This is because Purple takes great care in creating their mattresses. Also, the unique materials in the mattress help. The hyper-elastic polymer is very durable and will last a long time.
The cover will likely last less long than the mattress itself. But you can change this easily.
How to clean the mattress (+care)
There are no official guidelines for how to take care of your Purple mattress. Here are some recommendations:
It is not necessary to rotate the mattress. If you want to be extra careful, you can rotate the mattress twice a year to reduce extra wear and tear.
Do not flip the mattress as the comfort layer always needs to be on top.
If you spill something on the cover, do NOT machine wash it. Spot clean it with a mild detergent.
Purple bed competitors
Purple does not have direct competitors. As other mattress are usually memory foam mattress or innerspring.
When we compare the way the mattress sleeps, we'll get the closest with foam mattresses such as Layla and Leesa. Below you'll find how the closest similar mattresses compare to the Purple bed…
Casper vs Purple
Casper is a very popular online foam mattress. It's a soft foam mattress that shows itself in how comfortable it is. Better go with the Purple mattress, unless you are a big fan of soft foam mattresses. If you weigh more than 230 pounds, you may bottom out on the Purple mattress, so in that case it's smarter to go with Casper. In that case it will offer more support.
Leesa vs Purple
The Leesa mattress is like the Casper mattress. It has a lower price tag, so if that's what is important to you, it might make sense to get a Leesa mattress. If you enjoy the feel of softer foam mattresses, go with Leesa. Again, if you weigh more than 230 pounds, don't pick Purple. But go with a mattress that offers more support, such as Leesa.
Leesa donates $10 to charity for each mattress sold. So if you value a company giving back to society, Leesa does that.
Tuft & Needle vs Purple
Tuft & Needle is known for being one of the best mattresses, that's both high quality and budget. This means that from all the high end mattresses, it has the lowest price tag. So if you want the best price/value deal, Tuft & Needle is the way to go. Tuft & Needle's cover layer is 1 inch thicker. This means it offers more pressure for heavy people. Or if you have sharp pressure points that need extra support, T&N is a better choice than Purple.
Tempurpedic vs Purple
Tempurpedic is a premium mattress. Get this one if. 1) money is no objection 2) you need extra contouring around your body to sleep well and 3) you prefer the tried and true. The company has been around for a long time. It has a good track record and you're sure to make a good choice. If those things aren't as important, or you want innovation for a lower price, you better go with Purple.
Saatva vs Purple
The price of the Saatva mattress is comparable to Purple. Saatva is an innerspring mattress. It has dual coil layers and an organic cotton pillow top. Go with Saatva if you're more inclined to sleep well on innerspring mattresses, compared to foam. Even the Purple is no foam mattress, the feeling is closer to foam, than it is to innerspring.
Ghostbed vs Purple
Ghostbed is another quality foam mattress. It has 3 different foam types, that it uses in the construction of the mattress. Among those is latex foam. Especially after the sneaky claims and lawsuit from the direction of Ghostbed. I'd say you'd do better buying the Purple mattress. If you are doubting between Ghostbed and Purple, then there are 2 reasons to go for Ghostbed. 1) you prefer a memory foam mattress. 2) you weigh more than 230 pounds. In all other cases, pick Purple.
F.A.Q about the Purple Bed
How is the Purple bed for couples?
When looking for a good mattress for couples, there are several things that are important to keep in mind:
Mattress Firmness
Motion Isolation
Temperature
Trial Period & Returns
First, unless you and your partner both have the same preference for firmness. then you want a mattress that's in the middle for what you like. The Purple is a 7/10. Due to the polymer technology, it's a great option for people that like a little more firm – or less firm – as well. Unless one of you weigh more than 230 pounds, firmness should be good with the Purple bed.As you read before, Purple also scores great on the motion isolation scale. So if that was a problem with your current mattress, getting the Purple bed will solve this problem for you.
Now temperature: the mattress has air pockets that ensure you won't sleep too hot or too cold. Even if you're often cold at night, and your partner is hot. Then the Purple mattress will help you both get back to medium good temperature.
Trial is also important here. If you're completely in love with the mattress, and your partner isn't, you want to be able to bring it back to the manufacturer. You have 100 nights to try out the mattress before making your final decision.
Is it a good mattress for overweight people?
This where the Purple mattress is NOT a good choice. The grid structure can handle a lot of pressure. But if you weigh more than 230 pounds, it gets too much (depending on how the weight spreads). Still, I wouldn't risk it if you're obese overweight. In that case, it's a smarter idea to go for a mattress that can absorb more pressure, such as Tuft & Needle.
If you weigh below 230 pounds, the Purple bed absorbs all your weight better. Still, to be sure I also wouldn't recommend the mattress if you're between 215 and 230 pounds.
Bear in mind that 230 pounds is per person. Since most couples will be more than 230 pounds together. The weight is better distributed. So the mattress can much easier handle couples of normal weight.
Purple states the mattress can handle up to 300 pounds per grid. So if you're overweight and tall, it might be worth to check out the mattress.
How does your weight affect the mattress?
As we discussed above, Purple has made the mattress to be able to handle most weights easily. Unless you're obese, the mattress should offer enough pressure relief for your body.
Can teenagers sleep on the mattress?
The Purple bed is actually a great choice for teenagers. Since they have extra sleep needs, it would be a shame if they sleep badly because of a bad mattress.
Should you get it if you have back pain?
If you experience back pain, you want a mattress that is both firm and soft at the right places. Since Purple says that their mattress is "soft where you want it, firm where you need it". It gives the right amount of support without giving up any comfort. It's because the polymer grid adds extra support round the pressure points where you need it. For most people with back pain, this is around the lower back. The extra support around the shoulders and hips can also have a positive effect on how you feel.
Is the Purple powder dangerous?
There was lawsuit and claims from Honest Mattress reviews against Purple. This made some people believe powder in the Purple bed is dangerous. This is not true. Here's a response you can read that the head of communications from Purple stated.
"Polyethylene is the most common form of plastic produced in the world and is found virtually everywhere in the U.S." -"Polyethylene powder is used in cosmetic products such as mascara, eyeliner, lipstick, eye shadows, face powders, and foundations." -"The measured particle levels detected are hundreds of times lower than health-protective standards established by the U.S. EPA…even [for] sensitive individuals. -"Average daily breathing zone exposure levels to consumers is expected to decrease over time." -"Respirable polyethylene … particles that reach deep lung will not be absorbed and distributed around the body." -"Likely exposures of inhaled polyethylene co-polymer would be considered safe with a significant margin of safety." -"This analysis provides high confidence that adverse health effects will not occur in any consumers from inhaling or touching [Purple's] powder that may migrate from a Purple® mattress over the lifetime of the mattress." -"Exposures would be hundreds of times lower than everyday particulate dust levels that have been determined to be safe even for sensitive individuals.""
Also, they wrote an article backed up by research why the powder is safe. Here are the main conclusions:
It is NOT a talc powder. Talc is a mineral and our plastic powder contains no talc whatsoever, or any mineral for that matter.
It is chemically inactive, AKA an inert substance.
It is a food-contact-grade material, meaning that this family of plastic materials can be used for eating utensils, children's toys, etc.
It is 100% non-toxic and is completely harmless.
You can think of it being as safe as eating with a plastic fork, so you can rest easy on our bed! In fact, it may be even safer—no Purple product ever stabbed anyone in the lip!
Does it sleep hot?
No, the Purple mattress does not sleep hot. The air pockets in the polymer grid allow heat to pass through easily. This ensures that you won't feel too hot when sleeping. Have you slept on a memory foam mattress before? But found it wasn't for you because of the heat, then Purple will positively surprise you.
Does the mattress sleep cold?
A logical question. The mattress passes heat through the polymer grid. So some assume that the mattress should sleep cold. Again, this misconception is understandable. The fact that is passes heat through, doesn't mean that it actively cools. Like some other mattresses. If there's no reason to pass heat, then the mattress will simply keep the right temperature.
Many people who sleep on Purple find that when it's hot, the mattress keeps a good temperature. And when it's cold, it keeps the heat well, so it doesn't sleep cool.
Is the mattress good for back and stomach sleepers?
Take a look the polymer grid, and you'll see how the mattress works well for back and stomach sleepers. If you sleep on your back, your hips won't sink too far. While your spine will still be well-aligned. The same goes for sleeping on your stomach. Your hips won't sink in and your spine is in a good sleeping position.
One thing though. If you're a strict 100% stomach sleeper, you might want to see if you can get something slightly firmer. As stomach sleepers don't want a soft mattress.
Now, few people sleep on their stomach all the time. For combo sleepers, the Purple mattress has the perfect firmness. That will allow you to get the most out of different positions.
Does the Purple bed offer enough pressure relief for side sleepers?
The purple mattress is a good choice for side sleepers. It offers enough pressure relief for your hips and shoulders if you're laying on your side. Especially if you're a combo sleeper, the mattress will be a good choice for you.
With that said. If you're a strict 100% side sleeper, you may want to look for a mattress that lets you sink in a little more. This is something a small percentage of side sleepers notice, so I urge you to try the mattress first.
Company information
Purple is one of the first mattress companies that started through a kickstarter campaign. It was founded in 2015 and raised more than $170.000 in 45 days. The first mattress were available in January 2016.
About Tony Pearce
Tony Pearce has a Bachelor of Science in Civil Engineering from Brigham Young University (1980). 8 years later he got an MBA from the University of Phoenix.
Here's what he has to say about Purple:
"Purple is changing lives as it changes the world of comfort and wellness. Sleep on it, sit on it, stand on it. No pressure. Purple.com. 20 Years of developing advanced cushioning technology for major companies around the world, and three years of developing advanced machinery to produce these products at low cost, has coalesced into a few simple but powerful products offered by Purple. If you don't think a mattress or seat cushion or pillow or sheets can change your life, give Purple a try and return it if you don't think your life is better."
Connect with him on linkedIn
About Terry Pearce
Terry has a Bachelor of Science in Engineering. Here's what he has to say about Purple:
"PURPLE IS DIFFERENT. We have a novel cushioning system that makes great support comfortable. Unlike and better than anything you have ever tried in a mattress. Fun videos at purple.com will explain the science and enlighten you. If you want better sleep and overnight recovery, please go to purple.com and check it out.

We have other great products like our incredible seat cushions. Read the reviews- you'll want 2."
Connect with him on LinkedIn.
Customer service
People are happy with the customer service of Purple. 7 out of 10 owner experiences show customers enjoyed their experience with Purple's. This didn't depend on whether they liked the mattress or not.
BBB rating
A
Physical stores
Purple does not have physical stores. It is possible to buy a mattress directly from their factory store in Utah. Some Mattress Firm stores have Purple mattresses available. there you can get a first hand feeling for the mattress.
Contact Purple
You can send Purple an email through info@purple.com. Or give them a call at 1-844-642-5613.
Find Purple on Social
Facebook | Instagram | Twitter
Other Purple products
Apart from their mattress, Purple also has:
Purple pillow (no pressure edition)
Purple pillow (plush)
Purple bamboo sheets
Purple mattress protector
Purple powerbase adjustable bed
Conclusion on the Purple mattress review
The mattress industry is full of foam, innerspring and hybrid mattresses. The polymer grid from Purple gets a warm welcome. The name Purple comes from the specific color of the cover layer. It provides a unique mix of support and pressure relief. Purple markets their mattresses as "soft where you want it, firm where you need it.". Which is exactly what we need in a good comfortable mattress.